We've Got 99 Problems But A Drink Ain't One! Goa being a coastal town with very humid and sticky weather it becomes a necessity to keep hydrated at all times. The holiday paradise has plenty of them to offer and you can choose from your alcoholic, non-alcoholic or mixed tastes. The drinks of Goa are what give the real Goan feels, don't come back without trying any of these 15 Best Drinks In Goa.
Goan drinks are known for their exquisite and exotic tastes which are mostly a blend of the local preparations and the staple drinks around the world. Given that it is a beach city, naturally surrounded by floral & fauna, most of the drinks are prepared from coconut palms, palm toddy, Palmyra and date palms.
1. Feni
The staple drink of the state, Feni is something you can't escape when in Goa unless you've been living under a rock. Just like Potatoes, tomatoes, chilies, pineapples, and the cashew nut came to India with the Portuguese, Feni too was introduced by them in the 16th century. Feni is made majorly from cashew or coconut palm sap, which is then fermented and distilled. The drink is served everywhere from the shacks and cheap motels to high-end bars and five-star hotels. Be careful though if you're trying it for the first time as it's alcohol content is as high as 43%. The drink is served in a lot of variety, like mixed in mocktails, lemonades, juices, etc. The beverage is also known for its properties of curing common cough and cold and does not give a hangover. Feni is distilled twice and the first distillate of cashew feni is Uraak if you are do not like feni and want something tastier. One of the mind-blowing drinks in Goa, Feni is something that Goa would be incomplete without.
2. Sula Wine
Praised to be one of the best drinks in goa, the Sula wine is one of the very few best products of the infant wine industry in India. They produce all the variety you can think of from reds, whites, and rosé to sparkling and dessert wines. The wine is known for its superior quality and rich taste.
3. Kings Beer
This beer is exclusive to Goan territory and is exclusively brewed and sold there. With a smoky malt aroma and no aftertaste, it is prepared with maize and tastes delicious with authentic seafood. It is sold only in 330ml with 4.85% alcohol. With it's clean and tasteful temperament, it can be enjoyed while clubbing, on a good move or simply catching the sunset on the beach.
4. Desmondji Spirits and Liqueurs
The label has taken Goan liqueurs to international standards and produce some really high-quality spirits, liqueurs and cocktail blends made out of sugarcane. Their most popular drinks are 51% oak finished and Agave Gold, recommended for single-malt lovers, it is also used in Mojitos, Daiquiris. Both are made from the Agave plant alike Tequilla. Their drinks range from a smooth 51% to 100% that is to be sipped and savored.
5. Armada
This spice liqueur won the Gold Outstanding medal at IWSC (the International Wine & Spirit Competition) for two consecutive years, it brought India on the global maps of wines. Its recipe lies with the famous Portuguese royal dynasty who still handicraft it in small batches. Prepared by using Brazilian sugar, Indian spices and Portuguese fruit, made without any artificial flavor or color it has 30% alcohol. It is used in countless mocktails to blend perfection to them. One of the most enjoyed drinks in Goa, Armada has surely tapped some of the finest reviews and good ratings amongst all the alcoholics in the party capital of India.
---
Suggested Read:
Discover The Unexplored Marvels of Goa With Us
Up The Ante By Playing Your Dealt Hand At These 10 Best Casinos In Goa
The Air of White River Rafting is Now Introduced In The Party Capital of India - GOA
What If You're Told A Goa Trip Can Cost Less Than Your Pocket Money
---
6. Port Wine
Also known by the name of Vinho do Porto, this was brought by the early colonizers of Goa, Portuguese in the 16th century. This was the first wine that was produced in India with all its authenticity. It is mostly served as a dessert wine and is known for its eloquent sweet flavor. Sip this while having a nice romantic dinner under the stars on the music of the tides.
7. Kingfisher Beer
The most renowned beer also available in Goa is the perfect sip you need with curry. The beer can literally be found in every retailer around the city and is not very pricey too. One can pick one for a ride down the church lanes or simply whilst sitting feet dipped in the sandy waters.
8. Urrak
Urrak is made after the first distillation of the cashew fruit while the Feni is the second or third. These local drinks (Urrak and Feni) are made by locals with wood and other traditional processes. Unlike Feni which is available throughout the year, Urrak is only available and had in summers. It is also less potent than Feni with less than 30% alcohol. As it is less alcoholic, it can be half filled to the glass and is mostly had with lots of lemonade, ice, and soda.
9. Sol Kadhi
This special drinks in Goa are mostly had after meals especially after rice and are known for its digestive properties. It is made from coconut milk or Amasol or Kokum. It also fights acidity really well. The drink is an evergreen concoction especially in summers of the beach city.
10. Sugarcane Juice
Sugarcane juice is the best natural energy drink you can find. It can charge you up like no other drink and is best for having in between your beach volleyball matches or after a good sport in the waters. The sugarcane juice is sold mostly on the roadside stalls or thellas which keep going around so you can catch one mostly everywhere. The drink is a rich yellowish green color and tastes heavenly!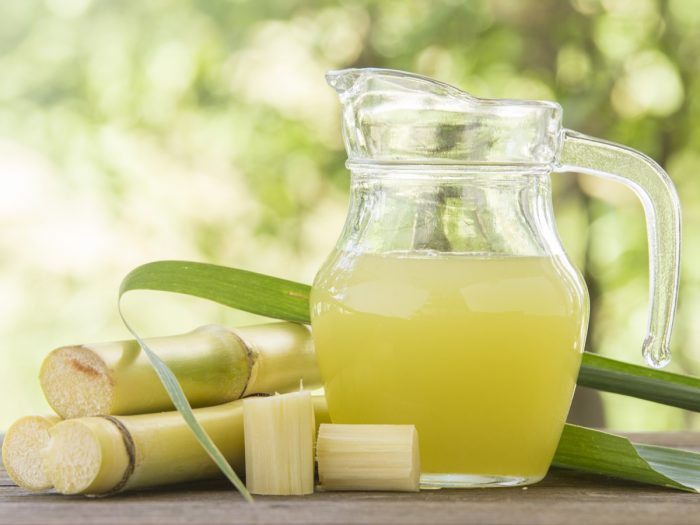 ---
Suggested Read:
Sand, Baja & Baraat: Plan A Destination Wedding In Goa
A Brief History Of Goa: From The Myth Of Mahabharata To Becoming The 25th State Of India
Update Your Itinerary With These 50 Amazing Things To Do In Goa
Tropic Like It's Hot: What To Wear In Goa
---

11. Lemonade/Lime Soda
The traditional drink to curb thirst and also treat a really bad hangover is this lime drink. Make a mojito out of this or a nice cocktail with a good tequila, it blends with almost anything and everything. We bet you can't find a place where you won't get this served! Lemonade to the rescue and to the refreshing beach vibes. One of the traditional and best drinks in Goa, lemonade can be relished anytime and anywhere.
12. Kokum Juice
Produced from the Kokum fruit, it is scarlet color is rich in anti-oxidants, anti-bacterial and anti-fungal properties. It is known for curing diseases such as cancers of various parts, piles, digestive problems etc. The fruit is also found in forms of butter and oils. Also, the residue left after the extraction of the oil is used as manure.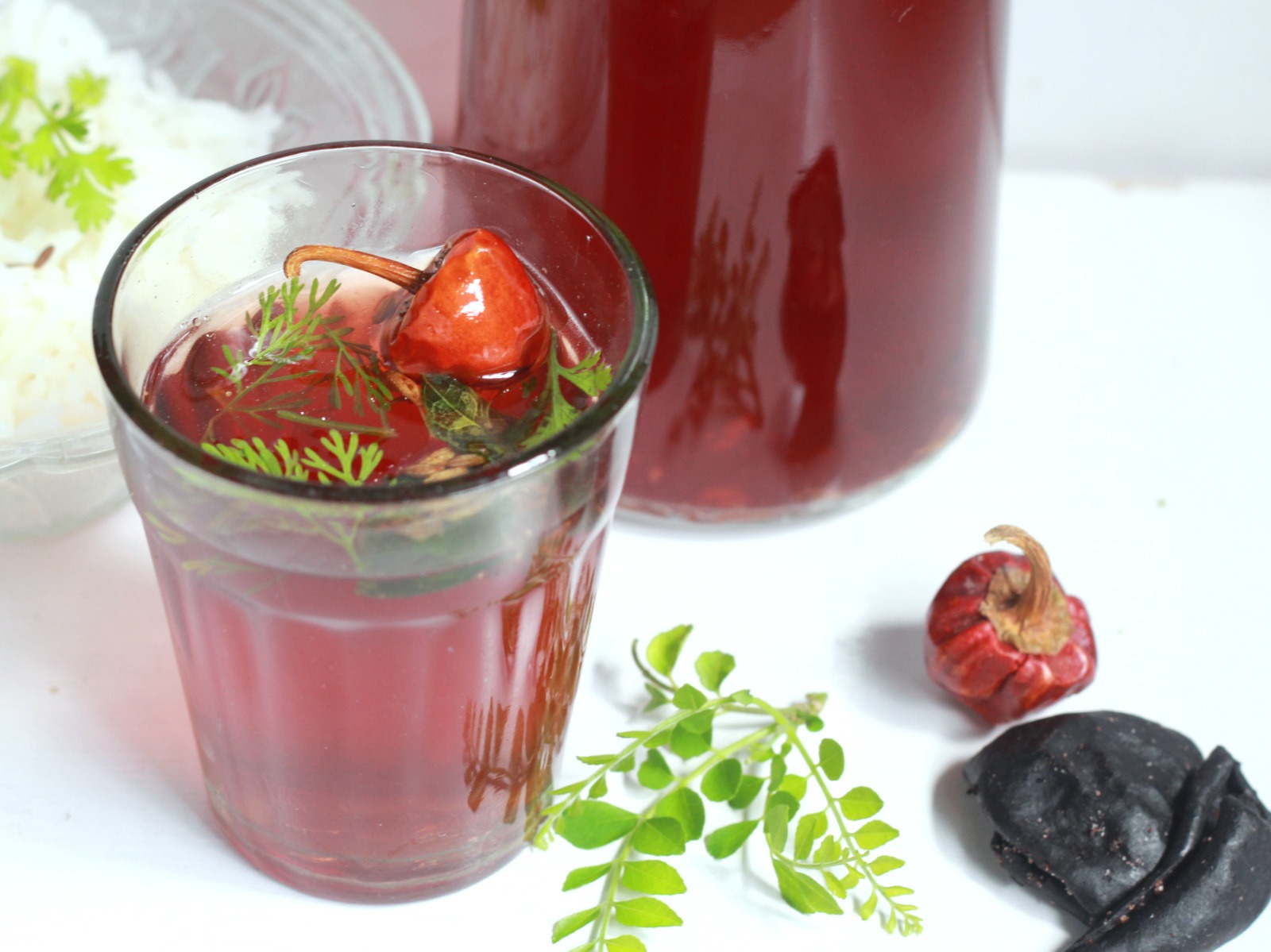 13. Coconut water
The natural coconut water is the trademark of waterside cities. Sipped in from the straw inserted into the husk after chopping off one side of the green coconut. This remains one of the perfect drinks in Goa to rejuvenate your mind and body. It is sold by local vendors all over the city and many have decorated versions of it too where they make the straws and the hardcover of the coconuts fancy and hence appealing. Just like other products made out of coco, like oils, butter, cosmetic products, manure, industrial products, etc, it's water too has various nutritional benefits. It is also known for its healing powers.
14. Amrut
The first single malt Whisky that is certainly Indian, Amrut is made out of hand-picked Indian barley from the foothills of the Himalayas and has a notable richness of flavor. splendidly layered, be prepared to taste a touch of spicy, floral, sweet and toffee notes.
15. Paul John Brilliance
Another desi single malt, this one is distilled in sunny Goa, and again packs in an interesting bouquet of pleasant flavors: begins on a touch of fruitiness with a creamy texture and moving on to pointers of honey, apple, vanilla, and cinnamon.
---
FAQ's
Q. Is Beer cheap in Goa?
A. Yes, It is very cheap. Domestic Beer in just Rs 65.00. Its price varies from Rs 50.00 -70.00. (As I tried in Beach Shakes as well as shops). Imported Beer in just Rs. 95.00. Its price varies from Rs 80.00 - 100.00

Q. Is it illegal to drink in Public In Goa?
A. Earlier, there was no ban or restrictions on drinking alcohol in Public in Goa. But recently, in May, the Goa police has ordered a crackdown on drinking in public places, especially on beaches due to loitering and broken glasses and bottles on the beach.

Q. What is the best beer brand to drink when visiting Goa?
A. Goa's own beer brand - King's beer is one of the best beers to drink in Goa.

Q. Why is liquor so cheap in Goa?
A. Due to the tax structure. When Goa was a union territory there was no tax or very less tax. So, even after goa become a state, they have maintained less excise duty on alcohol products. So you get the best and renowned brands at cheap prices and quality.